Look at you, you go-getter. Saying adios to sugar and bread and buenos dias to better health.
Sticking to a low-carb diet is tough, but I have good news for you. There are soooo many ways to make awesome zero-carb snacks.
Just because you're on a diet doesn't mean you can't snack! We all have those late nights or mid-day cravings, and having a list of go-to's you know you aren't cheating with is really useful.
Here's the secret to success: make sure you have a variety of zero-carb snack options on hand. When the craving strikes, you need to have both instant snacks and more substantial snacks you can prepare on the fly, depending on what kind of mood you're in.
What snack foods have no carbs?
Remember that carbs are the sugars, starches, and fibers found in grains, dairy products, fruits, and vegetables.
Carbohydrates fall into two main categories: sugars and starches.
So sugars like glucose, fructose, and lactose, and starches found in potatoes, etc.
Carbohydrates give you energy and regulate your blood glucose. They're what helps preserve your body and prevent it from degrading over time.
In general, zero-carb foods and keto snacks include the following:
Essentially all meat (chicken, beef, pork, lamb, etc.)

Fish (salmon and tuna are delicious options)

Most cheeses

Eggs

Tea or coffee without adding milk or sugar

Greens, radishes, cucumbers, herbs, and celery

No carb oils and fats (olive oil, butter, coconut oil)
This isn't a comprehensive list, but it should get you started.
When people say snacks with no carbs, they typically mean snacks with fewer than 1g of net carbs per serving, and those are what we'll be covering today. Some of the options below do have carbohydrates in very small quantities, so as always, check your labels, people.
And let's be honest. The best no-carb snacks or low-carb snacks are well... just not snacking.
But let's also be honest, again. Who doesn't crack every once in a while? We're allowed to be human, right? Right?!
So with that clarification in mind, let's hit some of our favorite no-carb snack ideas.
1. Eggs/Egg Muffins
If you've been carb-free eating for even a week, you've probably figured out that eggs are your best friend.
Honestly, the more ways you can learn to cook them to keep things interesting, the better.
Poach them over a bed of spinach and top them with cheese, hot sauce, and a spritz of lemon juice.
Scramble them and mix in some peppers and onions.
Hard-boil them and have boiled eggs ready to go at a moment's notice.
You get the idea!
Not only are they delicious, but they are also a perfect 0 carb snack.
2. Cheese chips
Chips and cheese in the same phrase? Yes, please.
Cheese chips have me snacking faster than Gromit on the moon.
Homemade cheese chips (a.k.a. healthier Cheez-Its) are easy to make and super tasty. All you have to do is slice 'em and bake 'em up.
A general rule of thumb is that the longer the cheese is aged, the fewer carbs it has — making parmesan/aged cheddar cheese ideal options for cheese chips.
3. Mediterranean lettuce wraps
Another good staple carb-free snack is a fresh lettuce wrap.
Similar to eggs, it's hard to get bored with the sheer number of options available to you here.
We love cauliflower hummus lettuce wraps. Pack some red peppers, onions, olives, greens, cauliflower hummus (be careful with the hummus! Cauliflower has around 5g per serving), a bit of acidity, and roll it all up in a big leaf of lettuce — think of it like a gyro without the pita!
Feel free to use any greens (spinach, arugula, etc.) cucumbers, celery, or grilled chicken for easy additions as well.
Here's a recipe from DeliciousLittleBites to get you started — just swap the hummus/tortilla out for even fewer carbs!
4. Pepperoni Slices
Make sure the pepperonis you buy aren't too processed (i.e. include extra processed sugars/carbs), but these are awesome zero-carb snacks for just having a few to tide you over until dinner or to combine with cheese and greens of your choice for something a bit more substantial.
You can also throw them in the oven for easy pepperoni chips!
5. Chomps
That's right! Our very own Chomps beef jerky sticks are a perfect no-carb snack!
We got sick of not having beef sticks that were healthy when pursuing our own dietary goals, so we made our own. Every Chomps is made with 100% grass-fed beef or free-range, antibiotic-free turkey and is just so good! No additives. No preservatives. Nothing fake — just natural snacking!
All of our meat sticks are Whole30, gluten-free, paleo, and keto-approved.
6. Olives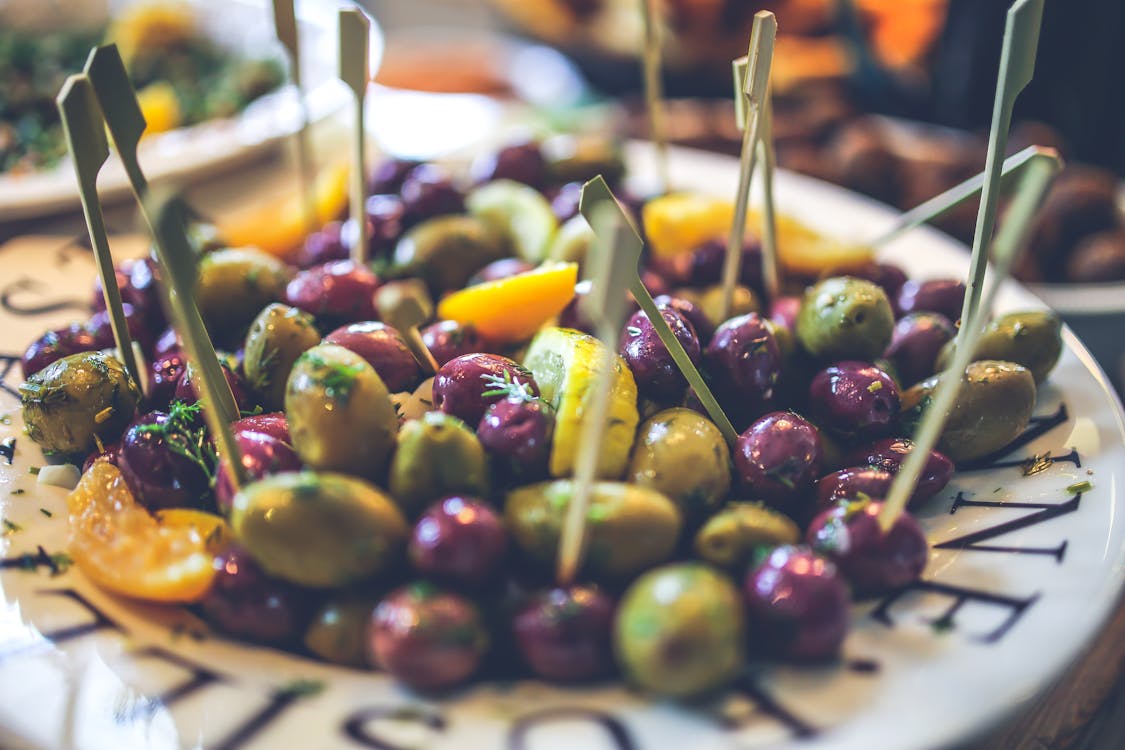 We love a good batch of kalamata olives, and they're a great snack to keep around the house for when you want something quick.
They're both zero-carb and high in fat, which means you get full quickly and stop before eating too many!
7. Salmon or canned fish
Salmon or canned fish, like tuna, is super packed with protein and can quickly leave you feeling full for hours.
Combine them with onions, a little mayonnaise, and cheese for a tuna salad of sorts.
8. Celery
Celery sticks don't have to be boring. Dress them up with feta and oil or pack them with a tiny bit of cream cheese for a lovely daytime snack.
9. Cucumbers and pickles
Choose your vice, but snacking on pickles or cutting fresh cucumbers and putting them into a lettuce wrap is a perfect light snack for you to add into your mix.
10. Cold cut roll-ups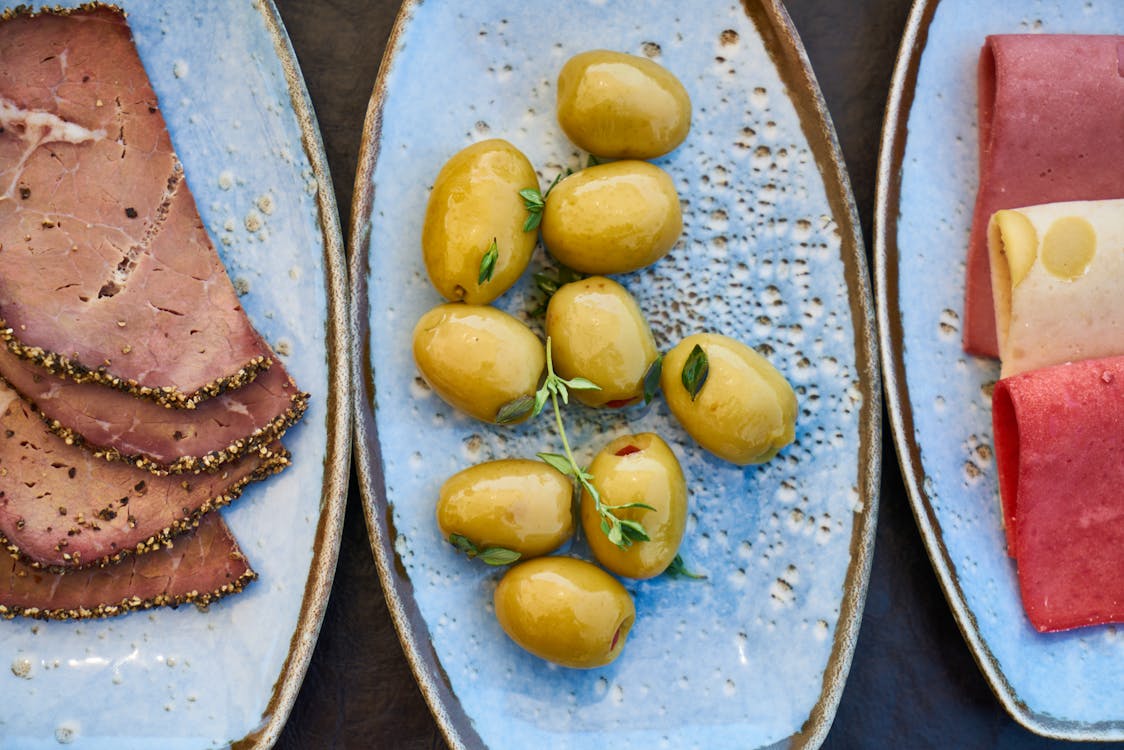 Another semi-instant snack is to just wrap lunch meats and cheese together. It's easy to go overboard here, but keeping these on hand makes it super simple to snack when you need to.
Plus, you can throw that same lunch meat and cheese into a lettuce wrap or pack it with some celery and boom, you've got more carb-free snacks to dig into.
And there you have it! Time to keep rocking your zero-carb or low-carb snack life. Remember that winning at dieting all comes down to consistency. Be realistic about how strict you can be on grams of carbs and work your way down to a level that produces the results you want.
It's a marathon, not a sprint.
And have fun with it! Use your restrictions as a game to find ways to make no-carb snacking delicious. With a little research and effort, you'll do just fine, and in fact, you're already on your way.