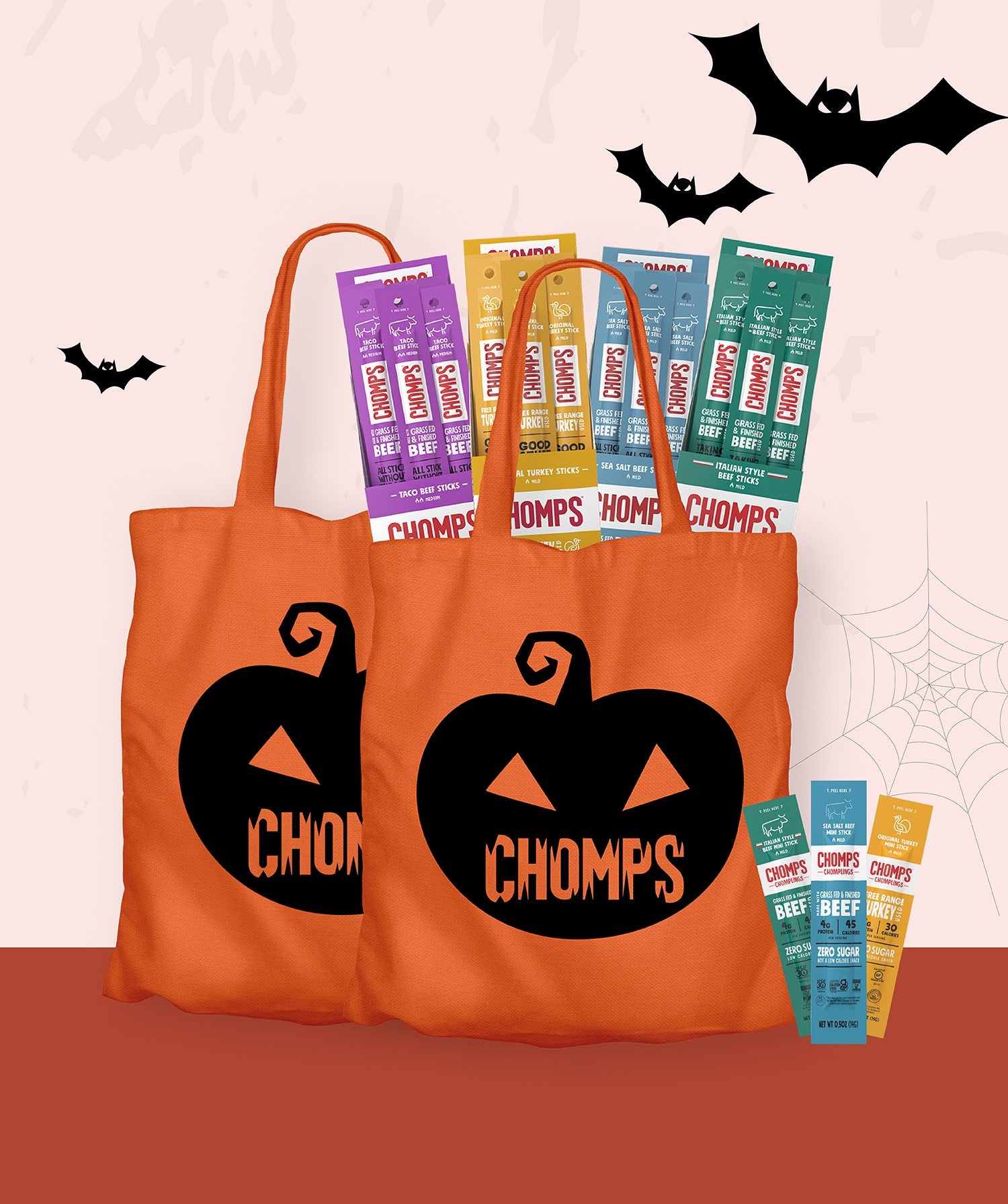 Want to be the house with the best snacks? 🎃
Ditch the sugar and creep it real when you stock up on scary good snacks!
Build your Halloween combo pack
Bundle two 24 packs together below and get a 20% discount – PLUS – a FREE gift* on us! (Gift includes one banner, and 2 trick-or-treat totes)



Halloween Giveaway – Bundle Promo
*QUANTITIES LIMITED, WHILE SUPPLIES LAST - MUST SELECT DIFFERENT PRODUCTS FOR EACH OPTION – LIMIT 2 PER CUSTOMER
Snacking Made
Simple
Snacking Made Simple
These Snacks Stack Up
These Snacks Stack Up
Who said snacks need to be complicated? Stick to the basics: zero sugar and plenty of protein, in a range of Chompable flavors. Nutrition your taste buds will understand.