Is there anything better than snacking on popcorn?
That sweet, salty, buttery crunch... I get it. If I could have a whole pantry devoted to the wonderful world of popcorn, I would. Popcorn is pretty much the bomb dot com.
But... sometimes, we have to make better decisions for ourselves. Decisions like taking on the Whole30 diet. Which is awesome!
So you may be thinking...
CAN YOU EAT POPCORN ON WHOLE30?
No — popcorn is made from a whole grain (dried corn AKA popcorn kernels), and grains are eliminated on the Whole30 diet.
But what do you do when you get that popcorn craving? I've been there, so I've got your back.
Here are 10 Whole30 popcorn alternatives to get you through that craving and onto a better you.
Similar to popcorn, these snacks are tasty and addictive. Unsimilar to popcorn, every snack is free of added sugars and Whole30 compliant, so stock up and keep heading toward that 30-day mark!
1. CAULIFLOWER POPCORN
It may not be popcorn, but cauliflower popcorn is pretty dang good and super easy to make.
All you have to do is toss it in the seasoning/oil of your choice and roast them up.
You can also include an egg wash if you want to make the texture and color a bit better.
Check out this cauliflower popcorn recipe from the Food Network for a bit of inspiration.
Remember to switch things up! Try the lime one day - switch to creole seasoning the other. The options are pretty much endless for this popcorn subsitute!
2. GREEN BEAN FRIES
I love vegetable fries. They're really good when made well and are light and healthy enough to justify a solid snack session.
Try this green bean fries recipe from Tasteaholics to get started.
And you don't have to stop at green bean fries! You could try avocado, asparagus, zucchini...
The world is your... vegetable?
3. Chomps
Chomps are such a good Whole30 snack. Full-size 1.15oz sticks are 70-110 calories and 9-10g of protein per serving, making them the perfect grab-and-go snack. And you never have to worry about added sugar.
We've got eight amazing flavors (all Whole30 compliant) and source only 100% grass-fed AND grass-finished beef that is also non-GMO Project Verified. The animals are never sent to feedlots, never given antibiotics or hormones, and are harvested in the most humane way possible.
You're going to love them!
4. KALE CHIPS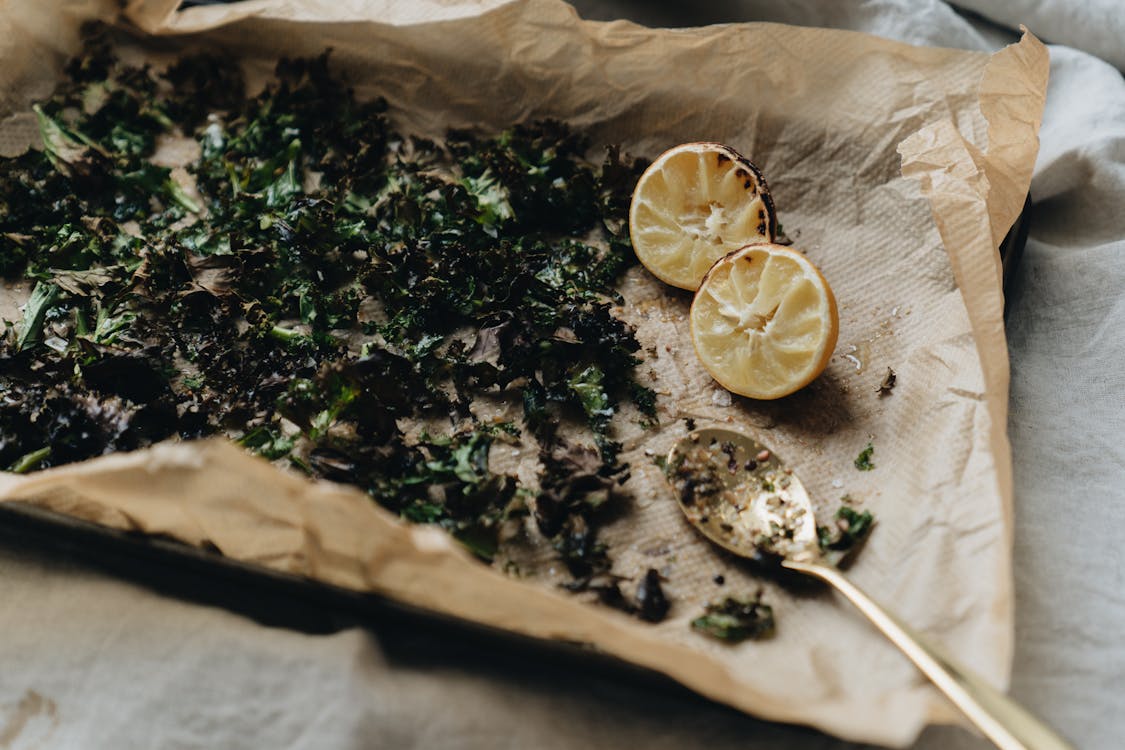 A classic in the Whole30/vegetarian world, kale chips are easy to make and offer that crunchy snap you're searching for when your craving popcorn.
It may take a few tries to nail it (I've been a victim of soggy or burnt kale chips myself), but they're worth mastering.
Here's a kale chips recipe from Oh She Glows, including typical mistakes and best practices to help you get a head start!
5. DIY TRAIL MIX
Pistachios/raisins/cashews/ are a great snack/protein fix, but be careful! I've been guilty of just slamming handful after handful and then remembering I'm supposedly on a diet.
Yeah...
You can pretty much mix and match any of these ingredients in whatever ratio you'd like:
Pumpkin seeds

Almonds

Cashews

Pistachios

Raisins

Coconut flakes

Walnuts

Pecans

Cranberries
Toss with a little sea salt, cinnamon, and coconut oil and voila!
Here's a trail mix recipe from Don't Mess with Mama to give you some additional ideas.
6. SEAWEED CHIPS
Similar to kale chips, seaweed chips are an amazing popcorn substitute for a Whole30 diet.  You can also pair these with a protein of your choice (fish, turkey, bacon, etc.) to balance things out.
Dora Daily has your back with a seaweed chip recipe.
7. COCONUT + CHOCOLATE PROTEIN BALLS
Popcorn isn't always salty/buttery. What if you're feeling caramel popcorn?
I've got you.
Almond butter balls are a bit a sweeter alternative to popcorn, but these treats are delicious and filling. Feel free to adjust the chocolate as you see fit (even cut it out altogether and swap it for raisins or another natural sweetener).
Here's a delicious protein ball recipe via Midwest Love Fest.
8. APPLE CHIPS
Apple chips are another great sweet alternative. Same rules as apply as always - as long as you don't go overboard, you'll be just fine.
This apple chips recipe from Well Plated uses cinnamon and no extra sugar.
And good god, are these things good.
9. CAULIFLOWER HUMMUS & CARROTS
With Whole30, chickpeas are off the plate (literally), but you can still get a savory fix with cauliflower hummus. This is a great way to use extra cauliflower from your cauliflower popcorn as well.
Serve it alongside carrots, celery, broccoli, etc., for a great Whole30-approved party snack.
Check out this cauliflower hummus recipe from I Breathe I'm Hungry.
10. RX BARS, EPIC BARS, OR LARABARS
Besides Chomps, RX Bars, Epic Bars, and Larabars are all good options for grab-and-go Whole30 snacks.
Chomps are always safe, but be careful with these other bars! Some flavors add in extra sugar, so it never hurts to check the packaging!
You can get them (and Chomps) from grocery store chains like Trader Joe's.
AND THERE YOU HAVE IT
10 awesome Whole30-approved popcorn alternatives. You can use any of the recipes on this list with peace of mind.
And most of them are pretty easy to make, really. The butterballs or fat bombs may give you the most trouble, but trust me — they're worth the effort for a tasty and healthy snack.
And, don't forget Chomps! Arguably the most convenient snack on that list since you can just grab them and go. It's always nice to have some instant options on hand when tackling a new diet, as you never know when life is going to get in the way.
Good luck on your Whole30 journey!