So... you're about to take on the Fast Metabolism Diet, or maybe you've already started?
Either way, good for you. The Fast Metabolism Diet does a great job of helping you eat cleaner, lose weight, and feel better!
FMD can be a little confusing, though. Sometimes it's hard to know what you can and can't eat — especially since the rules of FMD change depending on what phase you're in.
Is Phase 1 low fat or no fat? Wait... am I in Phase 2 now?!
My advice is to do these three things when tackling the Fast Metabolism Diet:
Make a calendar for your phases (either a physical one or on Google Calendar).
Do some recipe searching in advance. The more the merrier.
Stock up your kitchen with FMD food and snacks you know you can rely on during all 3 phases (like Chomps!).
The calendar and grocery trip are on you, but we've got you covered for some go-to Fast Metabolism Recipes. We've separated the list out by phase and have chosen 5 recipes for each.
—
Phase 1 (Monday–Tuesday)
High-carb, moderate protein, NO fat
Phase 1 can be a bit tricky but lean on fruit and lean meats to get you through it. We've included a mix of recipes so you get some breakfast, lunch, and dinner options.
1. Oatmeal Fruit Smoothie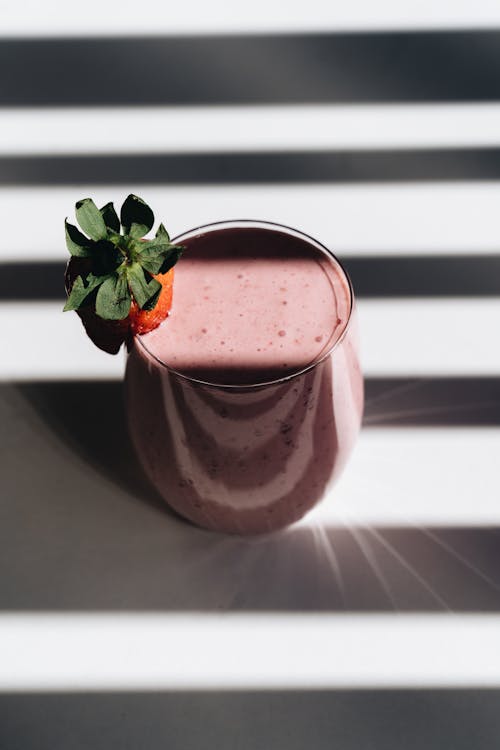 Making smoothies is one of my favorite ways to start the day, and they are the perfect way to tackle your breakfast in Phase 1! You have a lot of options here. You can use pears, strawberries, oranges, oats, apples — as long as you avoid fat and focus on carbs and protein, you'll be set.
Ingredients:
Oats
Frozen berries
Ice
Stevia
Cinnamon
Get the recipe from Haylie Pomroy.
—
2. White Bean Wraps
Skip the cheese to make these wraps a perfect weekday meal during Phase 1. You can use any bean variety you have too — kidney beans would work great! I also like making macerated red onions on the side to give these wraps an extra kick.
Ingredients:
Cannellini beans
Tomatoes
Fresh basil
Garlic
Lemon
Parmesan cheese
Tortillas/wraps
Salt
Pepper
Get the recipe from She Wears Many Hats.
—
3. FMD Jambalaya
Making a big batch of jambalaya at the beginning of Phase 1 is an awesome way to get through some lunches and dinners! I'm a lover of all New Orleans cooking, and this recipe is no exception. Pro tip: salt your chicken 24 hours in advance for the best taste and texture!
Ingredients:
Onion
Green bell pepper
Celery
Garlic
Chicken breast
Fresh parsley
Bay leaf
Cayenne pepper
Canned tomato
Canned tomato sauce
Chicken broth
Brown rice
Chicken or turkey sausage
Turkey bacon
Sea salt
Get the full recipe from Spark Recipes.
—
4. Roasted Tilapia & Broccoli
You need to stick to lean fish like tuna or tilapia during phase 1, and this recipe is great for that! You could also sub the tilapia for any other phase 1 approved meat like lean beef or a modest portion of chicken. Just skip the oil & opt for a spray of sorts!
Ingredients:
Tilapia
Broccoli
Grape tomatoes
Dried tarragon
Garlic powder
Lemon
Cooking spray
Salt
Pepper
Get the recipe from No Plate Like Home.
—
5. Cinnamon Apple Pancakes
Take advantage of Phase 1's delicious carb opportunities by making these healthy and delicious pancakes. By using a dash of cinnamon and opting for egg whites, you can have delectable pancakes that are perfect for Phase 1.
Ingredients:
Fast Metabolism Baking Mix
Cinnamon
Egg whites
Apples
Arrowroot powder
Cinnamon stevia
Get the recipe from Haylie Pomroy.
—
Phase 2 (Wednesday–Thursday)
Low-carb, high protein, low-fat
Phase 2 is all about the protein and cutting the carbs. In other words, think keto. Stock up your fridge with some protein-packed resources like tuna, tofu, and chicken, and pair it with some healthy vegetables to get through this phase!
6. Grilled Salmon Filets With Lemon & Dill
Phase 2 opens up some more fish possibilities, and I love grilled or baked salmon of any kind. This recipe will take minutes to whip up during the week, and if you make the effort to get good fish and fresh dill, it's really tasty. Throw a sauteed onion and bell pepper mix or kale salad on the side, and you'll have a wonderful Phase 2 meal.
Ingredients:
Salmon fillets
Lemon
Fresh dill
Garlic powder
Salt
Pepper
Get the recipe from The Fast Metabolism Diet Community.
—
7. Healthy Tuna Stuffed Bell Peppers
Tuna is loaded with protein, and this recipe does an awesome job of making a healthy tuna mix that you can use in a variety of meals. The chef recommends baking this in bell peppers, which is delicious, but you could also put it on top of keto bread or just eat it on its own next to a bed of healthy greens like spinach or kale.
Ingredients:
Bell peppers
Red onion
Button mushrooms
Tuna
Cherry tomatoes
Kalamata olives
Cottage cheese
Lemon
Olive oil
Dijon mustard
Dried parsley
Dried oregano
Crushed red pepper (optional)
Salt
Pepper
Get the recipe from Eating Bird Food.
—
8. Oven-Baked Chicken With Asparagus
Sometimes the best food is the simplest, and this chicken and asparagus recipe is a great example of that. With just a few common spices, good chicken, fresh asparagus, and a burst of lemon citrus to finish, you can make something that is both homey and fulfilling — all while staying on your FMD track!
Ingredients:
Chicken thigh
Olive oil
Asparagus
Lemon
Paprika
Oregano
Garlic powder
Onion powder
Salt
Pepper
Get the recipe from Eat Well 101.
—
9. Smoked Salmon & Egg White Omelet
You've got a lot of egg-white omelet options available to you during phase 2. Choose your protein: chicken, tofu, and turkey bacon are all good choices, and then fill it with Phase-2 vegetables like mushroom, spinach, onions, etc. This recipe uses smoked salmon to deliver an extra protein punch — just skip the sour cream!
Ingredients:
Egg whites
Fresh dill
Hot sauce
Olive oil
Semisoft cheese
Smoked salmon
Broccoli florets
Get the recipe from Better Homes & Gardens.
—
10. Fennel & Steak Salad
Just because you're on the Fast Metabolism diet doesn't mean you can't treat yourself. This recipe uses filet mignon, but you could sub it for any other steak if you're not feeling quite that fancy. It's simple. It's healthy. It's Phase 2-approved. What more could you want?
Ingredients:
Fennel
Lemon
Dijon mustard
Filet mignon
Chives
Salt
Pepper
Get the recipe from The Fast Metabolism Diet Community.
—
Phase 3 (Friday–Sunday)
Medium carb, medium protein, high-fat
Phase 3 is the most rewarding for a few reasons. One, you've made it through the first two phases already, and two, phase 3 is the easiest to handle! Most healthy foods are available to you, so this opens up a whole bunch of amazing recipes for you to eat through the weekend!
11. Skinny Chicken Fajitas
You'll have to skip the tortillas, but that doesn't mean you can't get your fajitas on! I'd top this with a creamy avocado sauce to really take it to the next level.
Ingredients:
Chicken breast
Red bell pepper
Poblano pepper
Onion
Lime
Cumin
Garlic powder
Ancho chili powder
Olive oil
Salt
Pepper
Get the recipe from Skinnytaste.
—
12. Creamy Bacon Mushroom Thighs
I'm a sucker for any sort of braised or baked meat with a good cream sauce. Nothing makes me happier than deglazing a skillet and scraping up all of those delicious bits to form a flavor-packed reduction. I'm hungry just thinking about it! This creamy bacon mushroom thighs recipe gets to all of that and more. Your stomach will love you for this one.
Ingredients:
Turkey bacon
Olive oil
Chicken thigh
Italian seasoning
Baby Bella mushrooms
Garlic
Coconut milk
Fresh thyme
Cauliflower rice
Baby spinach
Salt
Pepper
Get the recipe from The Fast Metabolism Diet Community.
—
13. Carrot-Oat Breakfast Cookies
I had to include something on the dessert end! These breakfast cookies are perfect for a light bite on the way out the door to the office or for after a Phase 3 dinner. They are super simple to put together and are really tasty! Skip the xylitol to make it even healthier.
Ingredients:
Rolled oats
Fast Metabolism Baking Mix
Baking powder
Cinnamon
Xylitol (or stevia equivalent)
Eggs
Carrots
Almond or coconut milk
Coconut oil
Walnuts
Get the recipe from Haylie Pomroy.
—
14. Shrimp Stir-Fry
It's worth getting good at whipping up a stir fry. You can make it as healthy or unhealthy as you want, and it's a great way to clear out the fridge. Have some extra bell peppers? Toss them in. Half an onion? Why not? This shrimp stir fry will get you going and has all of the delicious nutrients we want in a Phase 3 meal. Enjoy!
Ingredients:
Vegetable oil
Mixed vegetables
Shrimp
Garlic
Fresh ginger
Green onion
Sesame seeds
Get the recipe from Spend with Pennies.
—
15. Curry-Spiced Scrambled Eggs
I've been really getting into Indian food lately. There is so much to unpack, and I love finding new spices & ways to make classic dishes feel a bit more Indian. This scrambled egg recipe gets at that and is absolutely delicious. Pro tip: Use ghee instead of olive oil to make this taste even more authentic!
Ingredients:
Red onion
Garlic
Curry powder
Egg whites
Baby spinach
Lemon
Red pepper flakes
Sea salt
Get the recipe from The Fast Metabolism Diet Community.
—
And there you go! 15 amazing Fast Metabolism Diet recipes to get you through each phase. This is more than enough for you to tackle your first week on FMD — now you just have to go do it!
Good luck!